About Our
Company
Al Sham Furniture has more than one years of custom window treatments experience catering to residential and commercial spaces.
AlSham Furniture Curtains & Blinds
For over 11 Month , Al Sham Furniture has crafted unmatched durability and quality to its customers. State-of-the art cross-grain hardwood is used to create frames that feel strong and guaranteed to lasts a lifetime. Environmentally friendly CFC free, high resiliency foam, covered by soft polyester fibres gives the seats comfort and durability guarantee for 5 years. Choose the fabric with confidence with us. Each one has passed our demanding tests for fading and wearibility and all are carefully inspected before cutting to ensure quality.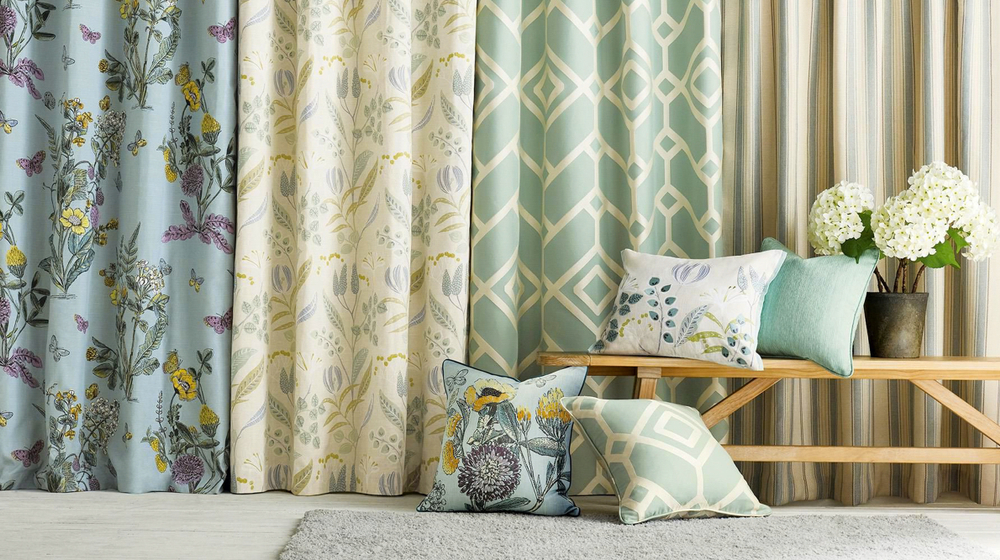 Our Story Video
WHO WE ARE
Selecting the right window treatments to match your design flair and keeping to a budget is a most daunting challenge to many. Well, cast your concerns on us. You see, Al Sham Furniture grew who are passionate about its products, quality and customer service. We grow our business one customer at a time.
At Al Sham Furniture, we carry everything from fine linens and exquisite silks to quality casual cottons.
Each step of the way, our well trained team, we are always on hand to provide you with the right advice; to help you sift through our huge inventory of brands, to choose the right fabric and styles, offering tips right down to complementing hardware options, trims and enhancements, We will also help you create that one of a kind design that will enhance the ambience of your home or office. We share our experience with you throughout the entire process. We start by off by offering you design ideas; walk you through our massive selections to arrive at "that" right choice, conduct on-site measurements and finally installation, all competently done, without fuss or delay and best of all, within your budget. These days, window treatments are no longer just functional necessities. Decorators are becoming increasingly discerning and at Al Sham Furniture, we have every type of treatment, colours, styles and designs imaginable to cater to your taste. Over this year, our customers have become friends. It is not surprising that even from far flung places where they have moved to, they return to Impact Curtain for their drapery updates. Aside from our mainstay window treatments and accessories, Al Sham Furniture also sells quality , Carpets, Wall Paper, Upholstery and Re-upholstery fabrics to complement your decorating needs. For us, it is always, Quality, Excellent Service at Fair Pricing. That's why we have one year worth of loyal friends!
OUR VISION
To grow our Company in a sure and steady way to a position as one of the leaders in Qatar for the supply of high quality Furniture Curtains & Blinds products.
OUR MISSION
To provide our growing Client-base with a comprehensive support in terms of competitive pricing , on-time delivery , quality of product , competence in installation and durability in service.
OUR MEANS
- A safe working environment for our Staff
- The encouragement of teamwork and initiative in the work-place
- Professional attention at all levels from start to hand-over of the finished work
- Design and innovation to meet our Customers best expectations.
- Close attention to cost-control to ensure long-term profitability.